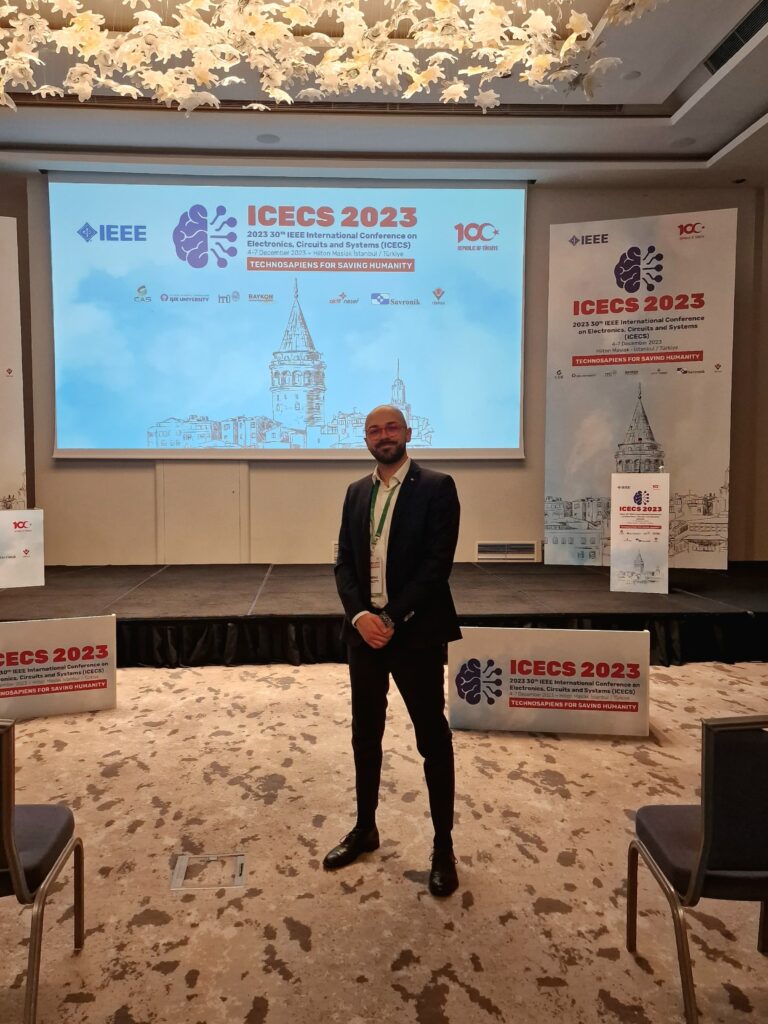 We are proud to announce that our PhD candidate Gabriele Zanoletti has presented our last work: "A 250-MS/s 9.9-ENOB 80.7dB-SFDR Top-Plate Input SAR ADC with Charge Linearization" at the 2023 International Conference on Electronics, Circuits and Systems (ICECS), Istanbul, Turkey.
The paper was also selected for publication in the IEEE Transactions on Circuits and Systems II and it is available in early access.
Congratulations to the ARPLab ADC research Team for the achievement.
This work was made possible thanks to the collaboration of Politecnico di Milano with Infineon Technologies, Villach.